Los Angeles Gets Marijuana Vending Machines!!!
Submitted by Piyush Diwan on Sun, 02/03/2008 - 12:55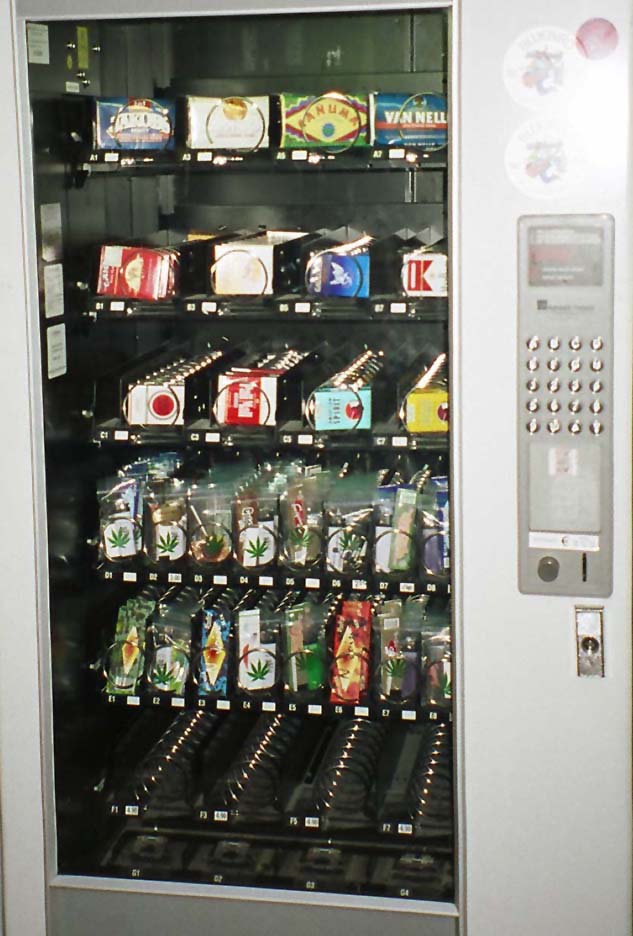 Los Angeles: Good news for authorized medical marijuana users in Los Angeles; they'll now have vending machines dispensing marijuana, like cola and condoms.  
Two licensed marijuana dispensaries in the west coast city have unveiled 24-hour medical marijuana vending machines, this week. The machines have been installed by the Herbal Nutrition Centre in Los Angeles to help people explore little known medicinal uses of the drug.
Filled with small sachets stuffed with glistening buds of different sizes and strains, the machines will dispense marijuana in packets of 7g or 3.5g.
However, the access to the machines is strictly controlled by round the clock security guards. Only the people having legal medical prescriptions will be able to use the machine. They will be issued a pre-paid security card with fingerprint ID, and they'll have to swipe it to get the drug.
Marijuana machines will offer six different types of marijuana, used to treat a wide range of medical conditions. Users can buy some 28g of marijuana a month. 
Users are required to register with the dispensaries and have their fingerprints checked before every use of the machine. The guards will verify that users have a medical marijuana prescription, are on the dispensary list and have the special pre-loaded debit card needed to operate the machines.
Vincent Mehdizadeh, inventor and owner of marijuana machines, revealed the future plans that include machine-vended pharmaceuticals like Vicodin and Viagra that offer the same benefits of "convenient access, lower prices, safety and anonymity".
 
Mehdizadeh told that he spent seven months developing and patenting the black, armoured box, which he calls the "PVM", or prescription vending machine.
It's important to note here that the use of marijuana for medicinal purposes is legal in 11 states in the US. Medical marijuana is legal under State law in California but is still considered illegal under federal law.