LS polls: Rahul casts his vote in Delhi
Submitted by Hardeep Sidhu on Thu, 04/10/2014 - 14:36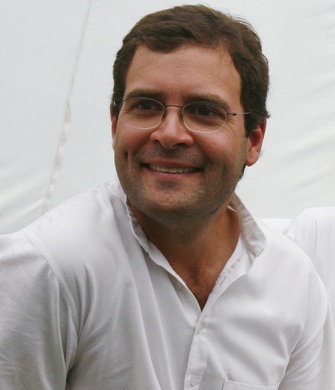 New Delhi, Apr 10 : Congress Vice President Rahul Gandhi on Thursday cast his vote for the Lok Sabha elections in New Delhi.
Rahul, who was accompanied by former Union Minister Ajay Maken, cast his vote at a polling station in Aurangzeb Lane.
Voting is underway for 91 seats in 11 states. People are voting in Chhattisgarh (1), Haryana (10), Jammu and Kashmir (1), Jharkhand (5), Kerala (20), Madhya Pradesh (9), Maharashtra (10), Odisha (10), Uttar Pradesh (10), Bihar (6), Delhi (7), Andaman and Nicobar islands (1), Chandigarh (1) and Lakshadweep (1).
As many as 1419 candidates are contesting for the 91 seats. The polling started at 7 a. m. in the morning and will end at 6 p. m. in the evening. In Chhattisgarh's Bastar district, where polling is underway, voting will end at 3 p. m. (ANI)