Manuela Ferreira Leite, Portugal's "Iron Lady"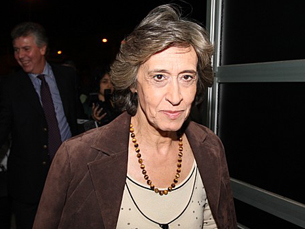 Lisbon  - Portugal's opposition leader Manuela Ferreira Leite is known as an Iron Lady - although some say she also has a maternal touch.
The 68-year-old leader of the Social Democratic Party - conservative, despite its name - could become the country's next prime minister if she beats Socialist outgoing premier Jose Socrates in Sunday's elections.
Coming from a prominent Lisbon family of lawyers, academically brilliant Ferreira Leite studied economics and finance, initially embarking on an academic career.
But she was then led into politics by her friend Anibal Cavaco Silva, currently the Portuguese president, who made her a senior official in the finance ministry he was heading in the early 1980s.
Ferreira Leite later rose to education minister, facing stormy student protests over her reforms during her term in office from 1993 to 1995 while Cavaco Silva was prime minister.
From 2002 to 2004, Ferreira Leite served as finance minister in the cabinet of prime minister Jose Manuel Barroso, now president of the European Commission.
She cut spending ruthlessly and became known as a "super-minister" with vast powers.
In 2008, Ferreira Leite became the first woman in Portugal to head a large political party.
Known as tough, tenacious and austere, Ferreira Leite sometimes gives off an air of arrogance, but collaborators say she also has the "maternal" attitude of carefully weighing how her decisions will affect individual people.
A staunch champion of traditional family values, the divorced mother of three spends much of her leisure time with her children. (dpa)