Meghalaya High Court will integrate customs, legal system: CJI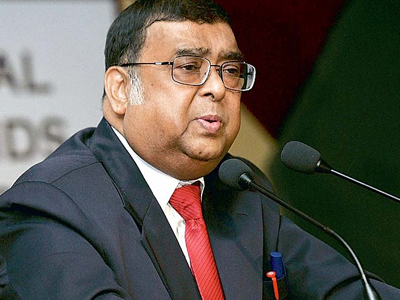 Shillong, March 25 : Chief Justice of India Altamas Kabir Monday said the opening of a high court in Meghalaya will help integrate the different traditional laws and customs of the state together with the legal system of mainstream India.
"There are different systems prevalent here, which need to be integrated, and with the coming into operation of the new high court here, I think it will go a long way in fulfilling these aspirations," Kabir said, after inaugurating the Meghalaya High Court.
Three northeastern states - Meghalaya, Manipur and Tripura - now have their own full-fledged high courts following an amendment to the North-Eastern Areas (Re-organisation) Act, 1971.
"With the functioning of the new high court, the people of Meghalaya would have better access to seek justice and the traditional laws and customs would be integrated," Kabir said.
On Saturday, Justice Toom Meera Kumari was sworn in as the first chief justice of the newly constituted Meghalaya High Court. She also scripted history being the first woman chief justice in this matrilineal state.
"For the first time today, the high court takes off, and for the first time, without any gender bias, we have a lady chief justice in the northeast. I am certain that Justice Kumari will be able to do justice to the state and to the local problems that are being faced by the people here," said Kabir.
Describing the inauguration of the Meghalaya high court as a historic moment, Union Law Minister Ashwani Kumar said it will become one of the shining examples of the independence of judiciary as well as the quality of justice that will be rendered in the years ahead to the people of this area.
"The operationlisation of the high court will bring justice to the doorstep of the people if we ensure an overall and an expeditious justice, and justice according to the traditions of the people, according to the local realities of this area," he said.
Urging the cooperation of the people and the bar, state Chief Justice Meena Kumari said: "I hope I would be able to do something and bring justice at the doorsteps of the poor. We will need the cooperation of the people and the bar to ensure that the high court will function smoothly." (IANS)