Microsoft sues Dutch company that developed anti-chat software
Submitted by Sahil Nagpal on Mon, 04/21/2008 - 23:44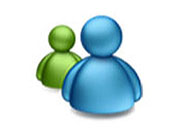 Amsterdam  - Software giant Microsoft is taking a Dutch company to court this week for developing special anti-chat software, originally called MSNLOCK, Unicaresoft Corporation announced Monday,
Unicaresoft developed the software and was formed by Carola Eppink, and several other parents and software developers.
The court case has been scheduled for April 23.
The software which has been launched on the Dutch market under the new name, Benzoy, prevents children from spending too much time on the internet. It also ensures that they are visiting safe websites.
Microsoft, who owns the name MSN, wants to stop Unicaresoft Corporation from selling the new software and has demanded that Unicaresoft changes the name MSNLOCK.
Microsoft wants the company to transfer all MSNLOCK domain names registered to Microsoft.
Attorney Marc de Boer, representing Eppink and Unicaresoft, says the name simply refers to the software's function.
"Besides, MSN is a generic name these days, synonimous to 'chatting'", says De Boer.
Eppink, the mother who initiated the software, says she has always assumed "MSN" represents the activity of sending chat messages, not a particular brand.
"The leading Dutch dictionary Van Dale also explains 'MSN' as 'sending messages by means of messenger software'," she says.
Eppink says she suspects Microsoft is not bothered by the name of the software developed by Unicaresoft, but by fact that the software targets counter chatting software like Microsoft MSN. (dpa)