Microsoft urges users to break up with Google Search
Submitted by Darpana Kutty on Thu, 02/07/2013 - 12:09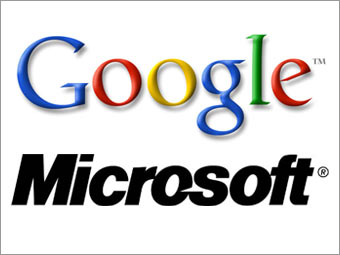 Software giant, Microsoft is urging internet users to break up with Google Search this Valentine's Day pointing out that people often end relationships due to lack of trust.
Microsoft wasntsthe users to break up with 'untrustworthy' Google Search and switch to its Bing search engine. The company cited a survey showing that about a tenth concluded a relationship on February 14 and that 85 per cent of people say trustworthiness is the most important reason in a partner. The company said that Google is not being fair to its users and cannot be trusted.
"You wouldn't keep dating someone who isn't trustworthy, so why use a search engine known for serving its interests over your own?," asked Microsoft in a press release.
The company pointed out that Google Shopping only shows results from merchants that pay Google for ranks and on the other hand, Bing offers honest results so that users get the best results. The latest attack on Google by Microsoft will only work to increase the bitterness in an already intense rivalry between world's best-known and most powerful technology companies.
Google leads the search engine market with a market share of 90.47 per cent in January 2013. On the other hand, Bing managed to get only 3.33 per cent.