M&M workers resume production at Nashik Plant
Submitted by Keshav Seth on Wed, 05/20/2009 - 07:14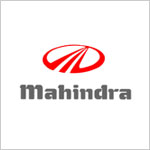 The workers of auto giant Mahindra & Mahindra (M&M) resumed work at its Nashik production plant, calling off 15 days long strike started from May 4. The strike was called against suspension of workers' Union President, Madhav Dhatrak following alleged threatening to the Chief Security Officer of company.
The company said, in a filing before Bombay Stock Exchange, "Mahindra & Mahindra Employees Union, Nashik, has withdrawn its tool-down strike with effect from the second shift of May 18. Following the withdrawal of this strike, production has resumed in the Nashik plant of the company and normalcy restored."
Company's management held a meeting with M&M Workers' Union on May 18 and assured workers to address their grievances related to wages within next couple of days. The management also assured reinstatement of union's chief and asked workers to resume operations at the Nasik facility.
The strike adversely impacted production at M&M's Nashik plant, having an annual production capacity of 1.5 lakh units.
The firm, with worker strength of 4450, suffered a loss of around Rs 325 crore due to delay in production of about 6000 units.