MMRDA operating Monorail service at loss of Rs 5 lakh a day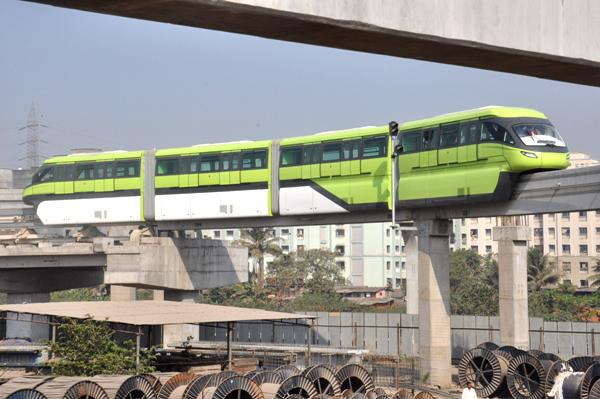 The Mumbai Metropolitan Region Development Authority (MMRDA) is operating its much-hyped Wadala-Chembur Monorail service at a loss of around Rs. 5 lakh per day.
Available figures suggest that Wadala-Chembur Monorail tickets are raking in around Rs. 2 lakh per day, but it costs MMRDA nearly Rs. 7 lakh daily to operate the service.
The daily loss of Rs. 5 lakh piles up to become a huge loss of Rs. 1.5 crore per month.
Confirming the loss, a senior official from MMRDA said, "Even though there has been a good response to the Monorail since its inauguration, we operate at a loss of around Rs. 5 lakh per day and Rs. 1.5 crore per month."
The Monorail currently operates from 7 a. m. to 3 p. m. daily. The operator has plans to extend the timing to 8 pm, bringing the total number of daily trips to 80. While the extension in timing will definitely generate some extra cash for the operator, it will not be enough to cover the costs.
Security bill accounts for a major portion of the Monorail's operating costs. As per available figures, the operator has to Rs. 1 crore per month to the guards of the Maharashtra State Security Corp. nearly 500 guards are positioned on stations of the Monorail line. Security, maintenance, electricity etc. cost MMRDA Rs 3,500 every single trip.
The Wadala-Chembur Monorail service was inaugurated by Maharashtra Chief Minister Prithviraj Chavan in February this year.