Motorola starts rolling out Android 'Jelly Bean' upgrade for Droid Razr M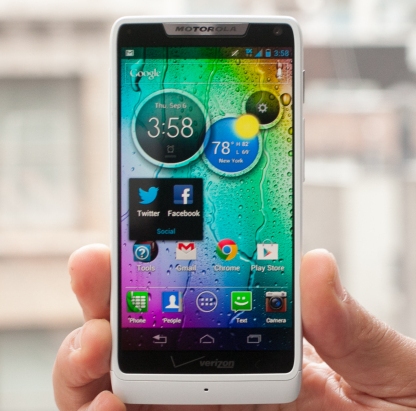 In a Friday disclosure, via an update on its Twitter account, Motorola said that it has started the rollout of the latest version of Google's popular Android mobile OS - the Android 4.1 `Jelly Bean' version - to the Droid Razr M handset.
Motorola's announcement of the Android `Jelly Bean' upgrade for the sharp-looking Droid Razr M handset comes barely two months after the launch of the handset. The upgrade announcement is also substantiated by the support documentation which is now being displayed on the Verizon website.
As per the Verizon support document, the downloading of the 254.1 MB `Jelly Bean' upgrade for Droid Razr M will take up to 30 minutes, depending on network conditions. Once the software has been downloaded, its installation will require another 15-30 minutes, during which the users of the handset will not be able to receive or make any calls.
According to Motorola, the upgrade move will bring the Android `Jelly Bean' aboard the Droid Razr M handsets, but the rollout will take place in phases. The company, however, refrained from divulging the details about the likely timeline for the completion of the `Jelly Bean' upgrade for the mentioned handset.
About the enhancements which `Jelly Bean' upgrade will bring along for Droid Razr M, Motorola said on its website that the update is "packed with new features and apps to help you tackle your busy day, like Google Now, Voice Search and better notifications."