Muthoot rises 16.44% following RBI draft guidelines
Submitted by Harish Dhawan on Thu, 01/03/2013 - 20:52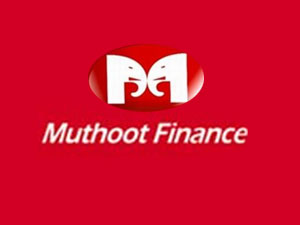 The shares of Muthoot Finance Ltd increased today after the country's central bank released raft guidelines on gold linked guidelines.
The Reserve Bank of India (RBI) released draft guidelines based on the recommendations of the KUB Rao Committee. The KUB Rao Committee has reportedly said that there is no risk to the financial system because of gold loan NBFCs. George Alexander Muthoot, MD, Muthoot Finance noted that the recommendations from the committee will remove negative sentiment from in the market.
The working committee on gold loans headed by K. U. B. Rao has recommended that the cap on the loan-to-value ratio (LTV) of gold loan non-banking finance companies (NBFCs) should be raised from the current 60 per cent. The RBI has asked for comments on the proposal until 18 January.
The panel has also recommended designing innovative financial instruments for getting returns to the investors. The panel has also asked for the conversion of both rural and urban demand for gold into investment instruments. The central bank had earlier announced strict rules for eh sector and placed a cap of 60 per cent, thus limiting the growth of the sector.
The shares of Muthoot increased 16.44 per cent and were trading at Rs. 243 on the Bombay Stock Exchange (BSE) this afternoon.
Technology Sector