Narendra Modi's US visit to start with corporate breakfast meeting
Submitted by Hardeep Sidhu on Mon, 09/22/2014 - 13:00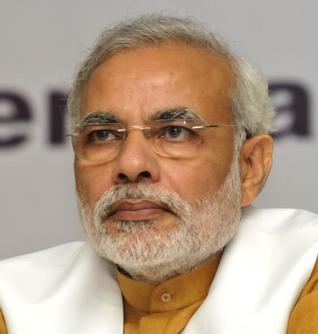 New Delhi: Prime Minister Narendra Modi's upcoming monumental first visit to the United States will begin with a breakfast meeting with a select group of 10 CEOs, a daily newspaper has reported.
Modi has received request for meetings from the top American business community both in New York and Washington DC.
With economic development his key priority, Modi is expected to interact with the American business community in both New York and Washington DC.
In New York, Modi will have one-to-one interaction with corporate leaders like Ginni Rometty of IBM, Marilyn Hewson of Lockheed Martin and Jeff Immelt of GE, the paper added.
The Washington administration is gearing up to give a red carpet welcome to Prime Minister Modi when he arrives there on September 29 from New York where he would attend the annual General Assembly session of the United Nations.
The visit will mark Modi's first trip to the US since his party swept to victory in general elections in May.
In 2005, the US State Department had revoked a visa that Modi had for travelling to the US in the wake of the 2002 riots in Gujarat. He never applied for an American visa after the move.--PTI
Technology Sector