NDMC proposes drastic property tax hike
Submitted by Malini Ranade on Thu, 12/06/2012 - 19:30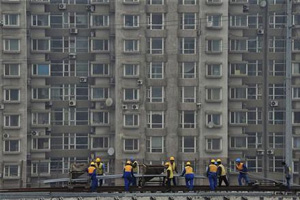 Cash-strapped North Delhi Municipal Corporation (NDMC) has proposed drastic hike in property tax, saying Rs 790-crore loan repayment to Delhi government depends on property tax hike.
On Wednesday, the civic agency presented the budget, in which it proposed to hike the base unit area value across all categories of colonies by 1.7 times, and an increase of 3 per cent to 5 per cent in the rate of tax across all categories of colonies.
Commissioner P K Gupta stressed that the proposed hikes were necessary to improve the financial health of the NDMC.
Justifying the proposed tax hike, a senior official said, "The cost index has gone up manifold but we have never increased the tax. Moreover, the base unit area value has not been revised since 2004."
If the proposals are accepted, residents in some areas will have to fork out more than double in property tax of what they are paying at present. For instance, an owner of a 100 sq m in Civil Lines pays around Rs 6,000 as property tax, but if the proposed hikes are approved, then the same owner will have to pay around Rs 12,750 as property tax.
The NDMC revised its projected income for the current financial year to Rs 3,712.09 crore, and proposes to generate income of roughly Rs 3,113.19 crore during the financial year of 2013-14.