Nepal offers gay weddings on Mt Everest slope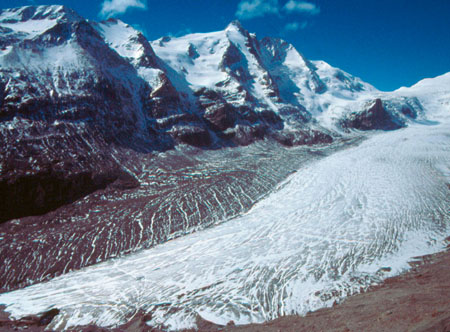 Kathmandu, Dec 3 : As Nepal's embattled government makes a statement on climate change by holding a cabinet meeting Friday in the lap of Mt Everest, a Nepali innovator is offering an even bigger sensation: holding gay weddings further up the snowy slopes.
Nepal's first and only openly gay member of parliament Sunil Babu Pant has started the republic's first travel agency by, for and of the gay community that is asking homosexual, lesbian and transgender couples worldwide to come and get married in Nepal as well as enjoy their honeymoon in the midst of adventure sports, breathtaking sceneries and the country's colourful gay community.
"For gay couples who want a memorable wedding, we are offering to hold it at the Everest base camp," Pant told IANS. "Or it can be in Mustang (Nepal's northernmost district that was once part of an ancient Tibetan kingdom).
"We are offering lavish bridal processions on elephant back and a glittering package for the bride that includes exotic bridal gowns as well as makeup."
Pant, who is also the founder of the gay rights movement in Nepal, has just opened Pink Mountain Travels and Tours, Nepal's only "gay, lesbian, bisexual and transgender-focussed" travel and tour agency specialising in gay and lesbian honeymoon packages and promoting the once conservative republic as a new holiday destination for the community.
The 37-year-old, who founded the Blue Diamond Society (BDS) in 2001 to start a gay rights movement whose growth has today taken Asia by surprise, says the new travel agency would help generate employment opportunities for gays and lesbians, who have skills but don't get opportunities due to the bias still prevailing in society against them.
BDS sponsors beauticians' and tailoring courses for transgenders but is hard put to get employment for them. The gay honeymoon package, Pant is certain, will redress the problem.
Two months ago, Pant became associated with Community Marketing, a San Francisco-based market research and communications firm that has been acting as a bridge between its clients and the sexual minorities through strategic market planning and education, and the association inspired him to start the travel agency.
In February, Pink Mountains and Community Marketing will hold the first Asian Gay Tourism Symposium in Kathmandu to start the honeymoon package.
In November 2008, Nepal's Supreme Court struck a huge blow for gay rights, asking the government to end all discrimination against the community and make new laws to meet their needs.
This includes formulating laws to allow same-sex marriages, making Nepal the only country in South Asia to give the official seal of approval to such unions.
The government has formed a seven-member committee to look into the issue. The nascent republic is scheduled to get a new constitution in May 2010 and Nepal's gay community, who are also taking part in the discussions to draft the statute, hope that subsequently, the laws will be ready.
Once they are, Pant predicts Nepal will be deluged by gays wishing to get married in Nepal. A marriage in Nepal may not be recognised by the tourists' own governments but for the community, a symbolic gesture is as valuable as a bona fide marriage in their own country.
If there is a craze for getting married at the Everest base camp, located at a height of 5545m, eventually, the parties could go higher up.
In 2005, a heterosexual pair from Nepal created a world record when they tied the knot on the Everest summit itself, all the way at 8848m.
Moni Mulepati and Pem Dorje Sherpa got married on Mt Everest May 30, 2005, creating a record for the height of romance.(IANS)