New Zealand tries to contain swine flu after 13 confirmed cases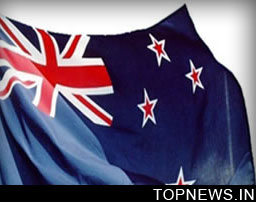 Wellington - New Zealand has 13 confirmed cases of swine flu and 104 suspected cases, health officials said Thursday as the World Health Organization raised its pandemic alert to the second-highest level.
Health Minister Tony Ryall told a news conference that New Zealand was working under a policy of "contain and mitigate" - trying to contain the virus by monitoring the 10,000 people who arrive at airports from North America each week, and isolating suspected patients and treating them with Tamiflu antiviral medicine.
Director General of Health Stephen McKernan said community centres would be established around the country to isolate sufferers.
Middlemore Hospital is likely to be the main base because of its proximity to Auckland Airport, the principal gateway for international travellers.
Pharmacies will be allowed to sell Tamiflu without a doctor's prescription for the first time from Friday, but only to people demonstrating flu-like symptoms.
The government said it has enough Tamiflu to treat a third of the population of 4.3 million, but officials said people with no symptoms who wanted to buy it would have to get a prescription.
The government gave itself emergency powers to deal with swine flu on Wednesday while assuring the public that there was no need to panic.
Health authorities said all the known victims and suspects were recovering well and there was no evidence that they would need to quarantine people. (dpa)