Nordic foreign ministers call for end to "misrule" in Zimbabwe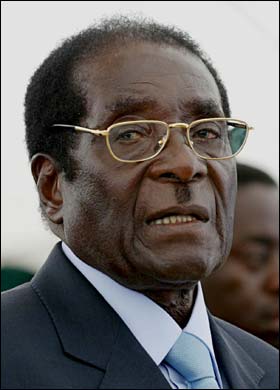 Copenhagen - Nordic foreign ministers called Friday for an end to the "misrule" of President Robert Mugabe in Zimbabwe and that "human rights be reinstated."
The foreign ministers of Denmark, Finland, Iceland, Norway and Sweden said they were "appalled by the grave humanitarian situation in Zimbabwe."
They expressed concern about the recent cholera outbreak and promised assistance to help victims, noting that "the authorities in Zimbabwe alone bear the responsibility for the tragic situation the country is currently faced with."
Other concerns raised in the joint statement were "violence and intimidation against the critics of the regime in Zimbabwe," and mentioned the case of Jestina Mukoko, head of the Zimbabwe Peace Project (ZPP), reported missing since early December.
The Nordic ministers said there was need to speed up attempts to form a coalition government between Mugabe's Zanu-PF and the opposition Movement for Democratic Change (MDC) under the terms of an agreement inked in September.
The five countries said they were prepared to assist Zimbabwe's "economic and social recovery" when "a reliable and credible government has been formed" and there was progress in areas like human rights.
The statement was issued after Danish Foreign Minister Per Stig Moller on Thursday hosted a meeting of his Nordic counterparts.
In a related development the Finnish Red Cross Friday said it had sent a field hospital to Zimbabwe to help treat cholera victims. (dpa)