Nuremberg's Drmic joins Bayer Leverkusen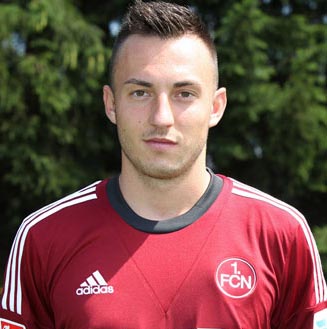 Berlin, May 13 - Bundesliga team Bayer Leverkusen signed striker Josip Drmic from relegated Nuremberg until 2019.
The Swiss international put pen to paper Monday on a five-year deal to stay with the 'Werkself'. The striker joined Nuremberg in July 2013 to score 17 goals in 33 appearances, reports Xinhua.
However, Drmic's goals were not enough to help Nuremberg stay in Germany's top flight. Leverkusen's 21-year-old new arrival will now play in the Champions League playoffs instead of second division.
"It is really bitter to leave Nuremberg under such circumstances. I had, despite the relegation, a great time there. But now I want to play with Leverkusen in other areas of the table and reach the Champions League. This is a dream for every player. Leverkusen has a great team and convinced me," Drmic said.
Leverkusen's sporting director Rudi Voeller said: "We are delighted that Josip Drmic agreed on a long term contract. He will give us more options in our offence as he is fast, assertive and versatile. Josip is a top player who fits perfectly into the team."
Bayer Leverkusen completed the Bundesliga 2013-14 season in fourth place which allows them to play in the Champions League playoffs. (IANS)