Oil Ministry wants RIL to sell gas at $4.2; $6-6.5 price for others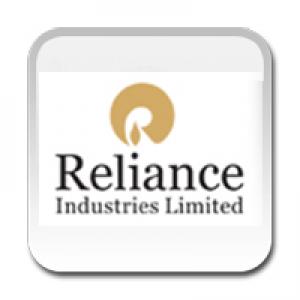 New Delhi - The oil ministry is looking at a price of USD 6-6.5 for all domestic natural gas but wants Reliance Industries to sell KG-D6 gas at old rate of USD 4.2 till it makes up for shortfall in supplies of past four years.
The ministry last week internally discussed tweaking the formula suggested by the C Rangarajan Committee to bring down the proposed increase from USD 8.4-8.8 per million British thermal unit to USD 6-6.5, a rate that will be affordable to most consumers and also incentivise exploration, sources said.
The new rate, the ministry believes, would be acceptable to the international investors and would help in monetising discoveries of Gujarat State Petroleum Corp (GPSC) in Deendayal Block in Bay of Bengal as well as those of RIL in Cauvery (CY-D5), KG-D6 (R-Series) and Mahanadi (NEC-25) block, which are not viable at current USD 4.2 per mmBtu rate.
Sources said a presentation made at the meeting stated that the new price will be applicable in case of RIL's KG-D6 block only after shortfall in gas production of last four years (about 1.9 trillion cubic feet) is delivered at old price. For subsequent production (about 2.5 Tcf), the new price will apply.
Though the stipulation appears to be the same as the one approved by the Cabinet under the previous UPA regime when it gave nod to the Rangarajan formula, but there appears to be a major shift going by the contents of the presentation.
Sources said the previous UPA government had stipulated that the new rate will not apply only to KG-D6 block's Dhirubhai-1 and 3 gas fields, which have not produced as per targets in last four years. While the new rate was to apply on all other fields in KG-D6 block, it would kick-in for D1&D3 only after the shortfall is made up.
The new rates were to apply for gas from currently producing MA field in the same KG-D6 block as the government had accepted geological reasons forwarded by RIL for its output lagging targets.
In the presentation, the ministry states that "for KG-D6 block of RIL, new price will be applicable only after shortfall in gas (about 1.9 Tcf) is delivered at old price."
Going by the language of the presentation, it would imply that the entire output of KG-D6 field including MA and production from newer fields like R-Series and satellites will not get the revised rate till the shortfall in output is met.
Sources said if this is the case, no new field in KG-D6 block will be put on production as they are unviable at the current rate of USD 4.2. The presentation in another slide states that the new rate would help in monetising discoveries like R-series that are not viable at USD 4.2.
The ministry in the presentation stated that RIL's has about 5 Tcf of gas reserves in gas finds its KG and Mahanadi basin block that are valued at USD 21 billion at current price of USD 4.2 and at USD 42 billion at USD 8.4 gas rate. It would take USD 14 billion to bring these finds to production, irrespective of gas price. RIL, the presentation states, will earn USD 7 billion (Rs42,000 crore) in revenues at USD 4.2 gas price and USD 28 billion (Rs 168,000 crore) at USD 8.4 gas rate.
Of this about 45 per cent is expected to come to government in royalty, profit petroleum and taxes. The balance is to be distributed among RIL and its partners BP of UK and Canada's Niko.
The previous UPA government had in January this year notified the Rangarajan formula for implementation from April 1 but before a new rate could be announced general elections were declared and on advice of Election Commission the revision in gas price deferred by three months.
The new government on June 25 put it off by another three months pending a comprehensive review. Sources said the Ministry feels that some elements of the Rangarajan formula have no relevance to pricing in India and should be removed.
The Rangarajan panel had proposed that all domestic gas should be priced at an average of liquid gas (LNG) imports into India and rate prevelant at US and UK trading hub as well as LNG imports into Japan. This formula would have led to a doubling of domestic gas price to USD 8.4 in April and to USD 8.8 for the current quarter.
The Ministry feels that the formula has included Japan's import prices even though that country is not a producer. Also, it has "wrongly" assumed that prices at US hub and UK hub are equal to wellhead prices. Besides, it has given equal weight to small Indian imports along with US and European trading volumes, sources said, adding that the ministry feels the correct way was to work out weighted averages.
The Ministry feels that with these corrections, the modified Rangarajan Formula would yield a wellhead price of about USD 6-6.5 per mmBtu.
Worried about the cascading impact of doubling of gas rates on power tariff, urea cost and retail price of CNG and piped cooking gas, the new government wants to tweak the formula, the sources said.
According to Rangarajan formula, gas prices were to be revised every quarter, and rates for this quarter would have been USD 8.8 per million British thermal unit, leading to hike in power cost by over Rs 2 per unit, urea production cost by Rs
6,228 per tonne, piped gas by Rs 8.50 per kg and CNG by Rs 12 per kg.
Both the Parliamentary Standing Committee on Finance and the Standing Committee on Petroleum had made adverse comments on the formula and called for looking at cost of production before deciding on the new rates.
Sources said the ministry believes that the cost of gas production varies between USD 3 per mmBtu to USD 3.63 per mmBtu but a cost-plus price would be perceived negatively by the market. (PTI)