OSCE encouraged by conciliatory moves from Moldova's opposition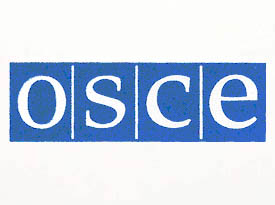 Vienna - The Organization for Security and Cooperation in Europe (OSCE) said Thursday there were encouraging signs that Moldova's opposition is getting ready to join the political process, after anti-government protests shook the country earlier in April.
Moldovan opposition politicians with dual citizenships from countries like Romania and Russia had previously protested a law requiring them to give up foreign passports before taking a seat in parliament.
However, the 20 bi-national parliamentarians elected in the contentious April 5 ballots started renouncing their foreign citizenship on Wednesday, Philip Remler, the OSCE's envoy in Moldova, said in Vienna.
This step showed that "they are not pressing the confrontation further and that they are willing to get into the parliament and start working as a parliament," Remler said.
In the aftermath of the polls, the opposition alleged massive election fraud, and some 300 people were detained in largely peaceful demonstrations.
In interviews with OSCE officials, many of the arrested said they were abused.
After a recount, the voting authority confirmed the initial results on Tuesday, awarding 60 seats to the ruling Communists of President Vladimir Voronin and 41 seats in parliament to opposition representatives.
An interim report by OSCE election monitors showed that the ballots met many international standards, but that there were significant issues, such as problems with voter lists.
Remler's comments were more optimistic than those of Czech Premier Mirek Topolanek, who said that so far, there were only verbal announcements about the readiness for dialogue between government and opposition.
Topolanek was visiting Moldova Wednesday on behalf of his country's current EU presidency.
Remler said the step taken by the elected opposition representatives was important because Moldova needed to deal with the economic crisis affecting the country, as income from import duties remittances from emigrants are dwindling. (dpa)