Oz junket for judges proves costly for Govt
Submitted by Sarthak Gupta on Sun, 10/04/2009 - 16:42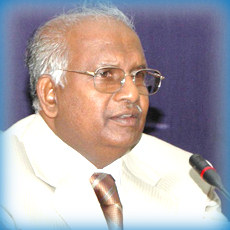 The government's austerity drive is proving to be rather expensive. A delegation of 12 judges led by Chief Justice of India K. G. Balakrishnan had to pay for their food and travel during an official visit to Australia. This despite the Australians willing to bear the entire expense.
The judges learnt after they landed in Sydney that a government order prohibited them from accepting hospitality from their hosts, the Australian Federal Court.
The judges will now claim reimbursement from the government for the amount spent during the seven-day visit, which concluded on Sunday.
The tour was part of an exchange programme with the Australian Federal Court.
Judges from Australia are expected to visit India in February. On an austerity overdrive, the law ministry wants to avoid paying for the hospitality of the Australian delegation.
The irony is that the government will now spend money on things the Australian Federal Court was ready to bear the cost of — which was everything, including air travel.
The Indian government had granted tour clearance to the delegation, comprising judges of the Supreme Court, high courts and district courts, after they agreed to reject the offer of business-class air tickets from the hosts.
"In accordance with rules, the government had turned down the offer of Rs 25 lakh (60,413 Australian dollars) sent by the hosts for the air tickets of the delegation," a law ministry official said.
"It is the government's policy that foreign visits of dignitaries such as judges should be funded only by the government or the courts they belong to," the official added.
At least six judges travelled economy class, at the expense of the courts to which they are attached. The Chief Justice travelled business.
Law Minister M. Veerappa Moily, currently in London, was not available for comment.
A judge who was part of the delegation said: "At the hotel, bed and breakfast were free. They provided each delegate 610 Australian dollars (Rs 25,242) for food and travel, but the government asked us to return it."