Oz pacer Johnson wants ''4-2'' Test win over South Africa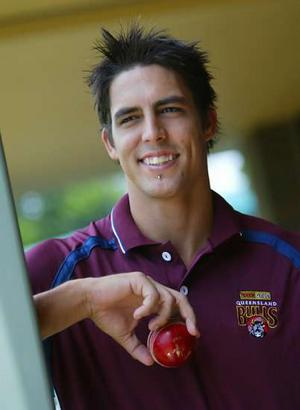 Cape Town (South Africa), Mar. 17: Australian pace spearhead Mitchell Johnson says his side is keen on achieving a 4-2 score line against South Africa, and hopes to win the Cape Town Test that starts from Thursday.
"The way we performed in Sydney (to win the dead-rubber third Test) and then coming into this series we wanted to play really good cricket," Johnson said on Monday at the Newlands ground in Cape Town.
"We have just backed our ability. We haven''t thought about being underdogs or anything like that. We''re pretty proud of what we''ve done, two-nil so far. We''re looking to better that. It would be nice to go three-nil. I guess the way you can look at it is we''ve played five matches now and we''re 3-2 up. So I guess in the end we''d like to win 4-2," the Sydney Morning Herald quoted Johnson, as saying.
The Australians arrived in Cape Town on Wednesday afternoon following their 175-run win in Durban and have spent four days relaxing and seeing the sights, which include nearby wildlife parks, Table Mountain and Robben Island, where Nelson Mandela spent most of his 27-year prison term.
"I feel pretty good. It''s good to have a few days off and see a bit of Cape Town," said Johnson, who has been dominant with the ball, taking 12 wickets in the first two Tests and scoring a career-best 96 not out in his man-of-the-match performance in Johannesburg. (ANI)