Pakistani militants clash with police in Peshawar
Submitted by Sahil Nagpal on Fri, 06/12/2009 - 13:45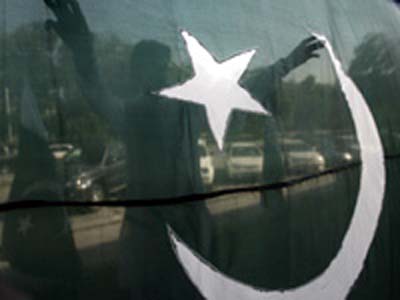 Islamabad  - Pakistani security forces repulsed a militant raid on the residence of a regional army commander in the north-western city of Peshawar, killing two attackers and arresting five after a shoot-out, the police said Friday.
The attack came shortly after a suicide bomber blew himself up near a police van in the town, leaving one officer dead and 13 people injured late Thursday.
The attacks are the latest in a series militants have carried out to avenge the ongoing military offensives against the Taliban and al-Qaeda in various districts of North-West Frontier Province (NWFP) and the neighbouring tribal region.
Gunmen sprayed bullets at the security forces in the Qila Bala Hisar area of NWFP's capital Peshawar and tried to enter the residence of the area's army corps commander. The attack was fought off after a half-hour shootout.
Mian Iftikhar Hussain, the provincial information minister, said two "terrorists" had been killed and five others detained.
The raid was preceded by a coordinated attack on the police. Two militants riding a motorbike hurled a hand grenade at a police van, slightly injuring one officer.
Minutes later a suicide bomber killed a police officer when additional police reached the scene to investigate the incident, senior police officer Mohammad Ijaz said.
According to Ijaz, the bomber was hiding in the nearby fields, waiting for the police to arrive at the scene.
Taliban militants have carried out more than a dozen attacks in Peshawar since late April when government forces launched an operation in Swat and three neighboring districts.
On Tuesday, a suicide bombing at the city's five-star Pearl Continental Hotel killed 18 people, including two foreign staff members of the United Nations.
"The terrorists want to break us, but we will not be cowed by such action," Hussain said. (dpa)