Passenger traffic falls 16% at Cardiff Airport
Submitted by Neeta Aurora on Fri, 01/25/2013 - 20:20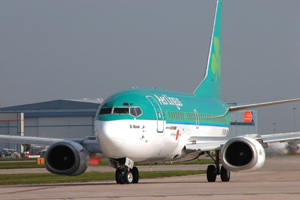 According to the latest data released, the total passenger traffic has fallen by about 16.1 per cent in the one year period till December, 2012.
The data released by the Civil Aviation Authority showed that a total of 1.01 million passengers used the airport's terminal in the previous one year, which is 16.1 per cent lower than 1.2 million passengers recorded in the previous year. The Cardiff Airport had recorded a fall of 14 per cent in 2011 to 1.2 million compared to 1.39 million passengers recorded in 2010.
The number of passengers has been falling in the previous two years, but the number increased in December on a monthly basis to 43,808 passengers. Airport officials expect the number of passengers to continue to rise in the coming future.
Cardiff Airport's head of commercial operations Spencer Birns said that the increase in the number of passengers in the month of December showed that the passengers still prefer to travel from the Cardiff Airport.
"All the airlines currently flying from Cardiff are expecting better results this year. We've seen an 80% increase in capacity from Vueling, more from Thomson, and Thomas Cook have added bits and pieces. We have also seen more prople using the Aer Lingus and KLM flights," he said.
He added that the airport expects 2013 to be a better year for the year and that the officials have been urging airlines to expand capacity from the city.