Philippine troops track down militants holding Red Cross hostage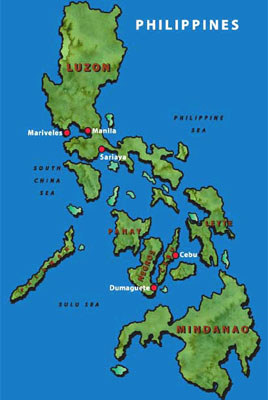 Zamboanga City, Philippines - Philippine troops have tracked down Muslim militants holding captive an ailing Italian Red Cross employee on a southern island, officials said Wednesday. Interior Secretary Ronaldo Puno said Italian Eugenio Vagni, 62, was sighted with a group of Abu Sayyaf rebels in the jungles of Jolo island, 1,000 kilometres south of Manila.
"Our troops know where they are," Puno said, but he declined to give details on when the sighting occurred and the exact location.
Governor Abdusakur Tan added that Vagni, who was reportedly in need of immediate medical attention due to a hernia injury, was still alive.
"The Abu Sayyaf would not harm him because he helps protect them from a military offensive," he said.
The military earlier admitted that troops lost track of Vagni last week, prompting the government to offer a 500,000-peso (10,256-dollar) reward for information on his location.
Vagni was abducted along with two Red Cross colleagues, Swiss Andreas Notter and Filipino Mary Jean Lacaba on January 15 after visiting the Jolo provincial jail to oversee a water and sanitation project.
Abu Sayyaf rebels freed Lacaba on April 2 and Notter on April 17.
The Abu Sayyaf is the smallest but most violent Muslim rebel group in the Philippines. It has been blamed for some of the worst terrorist attacks and high-profile kidnappings in the country.(dpa)