Poisonous Gas Tragedy At Hyundai Plant, Near Chennai; Kills 4 People!
Submitted by Rajvir Khanna on Sun, 12/09/2007 - 14:19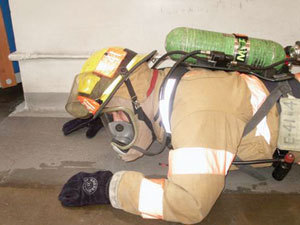 Chennai: An accident in a sewage treatment plant construction site at the Hyundai Motor India Ltd factory caused four deaths, when four workers died of asphyxiation after inhaling methane during construction work on Friday.
The Hyundai officials told that the construction work was going on for a sewage tank at the Hyundai car factory at Irrungatukottai near Chennai, where the reported accident took place. The 3 of the died were engineers working with Thermax Ltd, a contract labour company on Hyundai's rollcall, while the 4th was a civil contractor employee. The 5th who inhaled the gas was saved by the timely medical treatment; he was admitted to Sri Ramachandra Hospital in Chennai, where he was reported to be out of danger. The accident occurred around 8.30 p.m. on Friday night.
According to Hyundai officials, when the treatment facility was being tested, one of the engineers entered a pit to check a defective pump. He fainted after inhaling the poisonous gases from the sewage. The others entered one after the other to help and were overcome by the fumes.
The officials also told that the bodies of the victims were retrieved with the help of the fire service personnel present at the Hyundai factory site, and a case has been registered with the Sriperumbudur police station and an official investigation is on.
On the tragedy, S Ganapathy, Hyundai Motors India vice-president (Administration and HR) said, "One of the pumps leading to the sewage tanks was malfunctioning and the Thermax engineer was inspecting it when the methane leak happened. He inhaled the gas and those who went to his aid also became victims."
The joint press release from Hyundai and Thermax articulated that there has been an accident leading to the demise of four persons on the night of December 7. Until investigation is completed the precise cause of these fatalities will not be known. Thermax is commissioning a sewage treatment plant at Hyundai Motor India, in Kanchipuram, Tamil Nadu.
According to the press release, Thermax and Hyundai have announced an interim relief of Rs 2 lakh respectively to the family of each of the deceased.