Portugal deemed likely to get minority government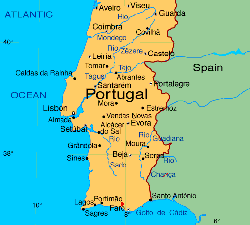 Lisbon - Portugal on Tuesday looked increasingly likely to get a minority government after Socialist Prime Minister-elect Jose Socrates lost his absolute majority in Sunday's elections.
President Anibal Cavaco Silva was expected to task Socrates with forming a government.
The 52-year-old Socialist leader was expected to find it difficult to find coalition partners after both the far left and the main conservative opposition Social Democratic Party
(PSD) rejected such a possibility during the electoral campaign.
Socrates was likely to seek case-to-case agreements with different parties to advance legislation, the daily Publico said.
That strategy was followed by Socialist Antonio Guterres, the only Portuguese prime minister to serve a full term under the current democracy as head of a minority government, between 1995 and 1999.
However, Guterres had it easier than Socrates, who will have to deal with two instead of one far-left party, Publico observed.
The Left Bloc, which has emerged alongside the older communist- green CDU, was one of the main winners of the elections.
Dozens of intellectuals and other personalities signed a document appealing to Socrates to work with the left rather than the right in applying his policies.
The programme of the conservative nationalist CDS-PP, which emerged as the third parliamentary force after the Socialists and the PSD, was seen as being very different from that of the Socialists.
Socrates would not accept "just any agreement" to form a coalition government, the daily Jornal de Noticias quoted a source close to the premier as saying.
There was concern that a minority government would not be able to apply the strong policies needed at the time of Portugal's economic crisis.
The economy is expected to shrink by nearly 4 per cent this year, and unemployment is running at 9 per cent.
Several analysts said they did not expect the government to last for more than two years. (dpa)