Portugal votes in local elections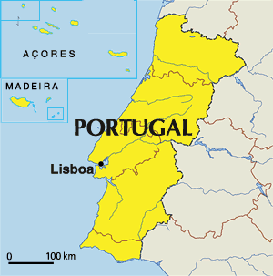 Lisbon - Portuguese voters were going to polls Sunday in local elections expected to produce few changes in the country's political landscape.
About 9.5 million people were eligible to elect the members of more than 4,200 municipal councils.
The overwhelming majority of the councils were expected to retain approximatively their current composition.
Prime Minister Jose Socrates' Socialist Party was expected to continue governing Lisbon, and the opposition conservative Social Democratic Party (PSD), the second-largest city Porto.
Among the 308 councils governing large cities, the PSD had a majority in 157 and the Socialists in 110 councils.
The local elections followed parliamentary elections in which Socrates took a clear victory, but lost his absolute majority, on September 27.
President Anibal Cavaco Silva was expected to task Socrates with forming a government. It was not yet known whether Socrates would head a minority government or seek coalition partners.
The prime minister-elect has said he will wait until the local elections have been held before he comments on the formation of his new government. (dpa)