Pros And Cons Of Ayurveda!
Submitted by Piyush Diwan on Wed, 06/23/2010 - 14:58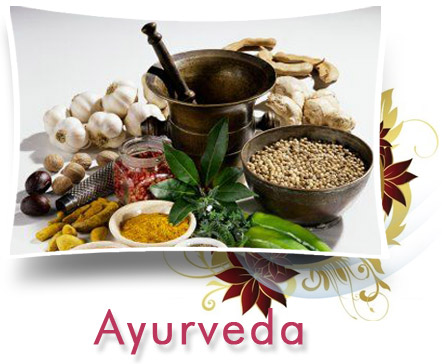 Ayurveda has evolved over thousands of years as a system of medicine and is widely used nowadays as well. It consists of various forms of treatment and therapy, which includes use of medicinal herbs, yogic exercises, meditation, tantra etc, for the peace of body, mind and soul.
This article elaborates the advantages and disadvantages of choosing Ayurveda as a favored form of cure. It lists the advantages and disadvantages of the practice as it is known nowadays. Ayurveda faces rivalry with many other systems of medicine, mostly from conventional or Western medicine. But, it continues to be utilized in almost every house in India. It is in a sense, taken for granted by the people of the subcontinent. It has spread to all parts of the world, and more and more people opt out of conventional practices to give tradition a trusted shot. A look at the advantages..
Ayurveda is a holistic health system that aims at bringing about harmony in the body, and harmony of human beings with natural world. It looks at not just body, but health of mind and soul as well. As the world continues to reside in an era where tension is a major part of everybody's lives, Aurvedic therapy has showed time and again that it aids people relax and settle down, and face the challenges of everyday life better. It has stood the test of time, of centuries, and this knowledge of medicine can be preventive, protective and curative. The most significant advantage of course, is that it uses only natural substances derived from plants, fruits, vegetables and natural minerals. Alternatively, it uses the plant extracts in combination to produce required medicines.
The side effects are minimal when compared to other forms of medications, as natural substances can't really do your body much harm. It preaches a moderate lifestyle, including moderate food intake, medicine intake, sexual activity and sleep. Since Ayurveda has been in practice for over 5000 years, and it has evidently worked, faith in it sustains especially among the Indian population. The western world classifies it as alternative medicine, and yet more and more people seem to opt for it.
A look at the drawbacks would show that the reputation of the system of medicine turned down owing to the fear of adulteration and toxic substances mixed with the Ayurvedic formulae available in the market these days. Also, reliability of the medicines and the physicians practising it has been questioned. One must not forget that Ayurveda was used ages ago, and today the numbers and kinds of diseases and illnesses have increased multifold, and newer methods of medicine are being relied on for treatment and therapy. (With Inputs from Agencies)