Punjab to develop Sikh circuit tourism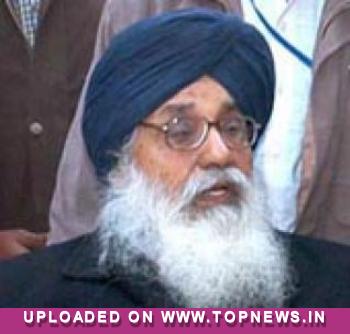 Chandigarh, Feb 6 : In a significant move aimed at boosting religious tourism in the state, Punjab Chief Minister Parkash Singh Badal today approved the Sikh Circuit Tourism plan of Rs. 250 crore.
A decision to this effect was taken by Badal while presiding over a high level meeting of Sikh scholars, historians and representatives of the SGPC besides officers of the tourism and local government departments here at his official residence this morning.
Badal directed the state tourism department to submit a detailed report at the earliest, and to achieve the recommendations made therin.
Explaining various details of the project prepared by the Punjab Heritage and Tourism Promotion Board, Principal Secretary Tourism Geetika Kalha informed that it would be undertaken on the Central Financial Assistance (CFA) and PPP model in a holistic manner.
She said that all three Sikh Takhts – the Sri Akal Takht, the Sri Kesgarh Sahib and the Dam Dama Sahib -- besides other gurdawaras and Sikh historic places at Amritsar, Anandpur Sahib, Fatehgarh Sahib, Sultanpur Lodhi, Dera Baba Nanak, Chhapar Chiri and others would be covered under this circuit tourism project. (ANI)