Rahul trashes ordinance, BJP seeks PM's response
Submitted by Mohan Kumar Shr... on Fri, 09/27/2013 - 20:53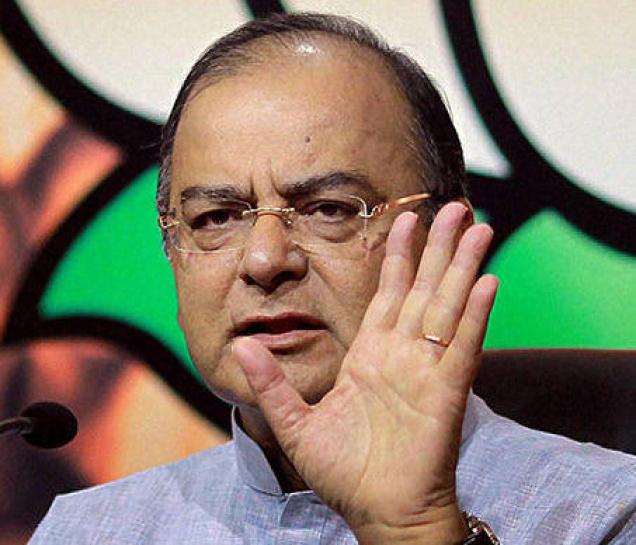 New Delhi, Sep 27 : Terming Rahul Gandhi's remarks on the ordinance on convicted law-makers as "damage control", the BJP Friday asked Prime Minister Manmohan Singh if he accepted his party vice president's description of the decision taken by his government.
Bharatiya Janata Party leader Arun Jaitley said that Gandhi's remarks that the ordinance was "nonsense" were "grandstanding" and aimed at "damage control".
"This is a highly belated realization of what constitutes nonsense. If heads don't roll, then this is only a grand-standing intended to show to the country that the government can make mistakes, only the first family of the Congress doesn't make mistakes," Jaitely told Times Now news channel.
Making a dramatic appearance at the Press Club of India Friday during a party press meet, Gandhi said the government was "wrong" in preparing an ordinance that seeks to save convicted lawmakers from disqualification and that, in his opinion, "it is completely nonsense and should be torn up and thrown away".
Jaitley said the United Progressive Alliance government had twice approved the decision to save convicted lawmakers from immediate disqualification - once as a bill and later as an ordinance. The bill has been referred to the parliamentary standing committee.
"On both occasions, the Congress party has supported it. It is not that today the Congress was unaware of this," he said.
"The whole country is waiting to see if the prime minister has any self-respect left. Whether he accepts the decision of his cabinet being called nonsense," Jaitley said.
The ordinance, approved by the union cabinet Wednesday, reverses the Supreme Court judgment mandating the immediate disqualification of lawmakers convicted for a criminal offence punishable with a jail term of more than two years. (IANS)
Technology Sector