Ranbaxy recalls atorvastatin from the US market
Submitted by Piyush Diwan on Fri, 11/23/2012 - 22:29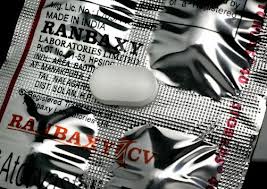 Indian Pharmaceutical major, Ranbaxy Laboratories, which is a unit of Japan's Daiichi Sankyo, has said that it is recalling atorvastatin, which is a cholesterol lowering drug, from the American market.
The Atorvastatin drug controls a dominant market share in the market and earns high margins for the company. The company has not announced a reason for recalling the drug, which is a generic version of Lipitor. The drugmaker has a 45 per cent share in the US market.
Ranbaxy said in a filing with the Bombay Stock Exchange (BSE) today that recall will temporarily disrupt supplies of the generic version of Lipitor in the US market. The company also said that the disruption is expected to continue for two weeks and following which the supplies will be resumed. The company is expecting to complete its investigation in this regard.
The US FDA has earlier banned the shipments from some of Ranbaxy's manufacturing plants due to issues relating to US laws. The company agreed to make necessary changes to its plants and also appointed an independent regulator earlier this year and secured an approval from the US authorities to supply dugs in the US.