Raul Castro calls Obama "a good man," wishes him luck
Submitted by Mohit Joshi on Thu, 01/22/2009 - 06:05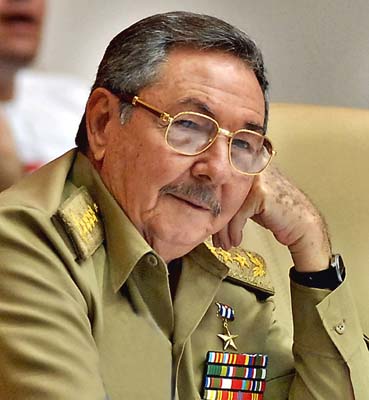 Havana  - Cuban President Raul Castro wished new US President Barack Obama luck as he takes the helm in Cuba's neighbour and declared enemy.
"He looks like a good man, I hope he is lucky," Castro said.
However, he declined to provide further details of his plans for new times in the difficult US-Cuban relations.
Earlier, Raul Castro - who formally took over power in Cuba from his older brother Fidel in February - had expressed his disposition to hold talks with Obama "without intermediaries" and "on an equal footing."
In the first official reaction from Havana to Obama's historic inauguration - to become the first African-American president in US history, - National Assembly Speaker Ricardo Alarcon said Obama's inaugural address was "very interesting."
"First, he is a great public speaker. (The speech was) very well done, very well expressed, and it should be read with great interest," Alarcon said.
However, he admitted that, for communist Cuba, the incoming president "is a big question mark." (dpa)
Technology Sector