RBS Expects NSE Nifty at 5700 by December; Indian Stock Markets Close Positive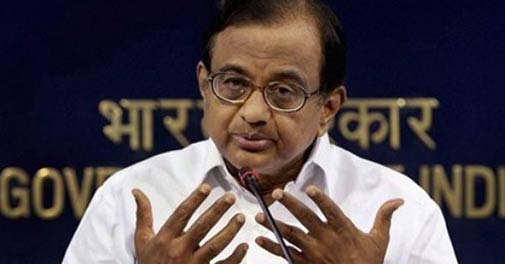 RBS Private Banking Chief Investment Officer Rajesh Cheruvu has expressed bullish view about Indian stocks. In an interview, he has given a positive outlook for NSE Nifty to touch 5700 by December this year.
NSE Nifty closed at four month high after gaining further ground in today's trading session. The markets gained further ground in afternoon session as European markets opened positive.
UPA government in India is expected to move forward with reforms process. The political environment in India doesn't allow UPA government to bring important bills. In the monsoon session, there are many important bills.
Also, with P Chidambaram taking over as Finance Minister, market experts are expecting concrete steps to improve market conditions and investment environment in India.
Meanwhile, CRISIL Research report has reduced GDP growth forecast for 2012-13 for India to 5.5%. Policy in-action, lower FDI, poor monsoons, higher inflation and economic uncertainty have been cited as main causes for lower growth prospectus for India.
Among major gainers in today's trading session were banking stocks. SBI gained 2.13 per cent, ICICI Bank was up by 2.13%, Axis Bank gained 2.6%, HDFC was up by 1.29 per cent and PNB was up by 1.1 per cent. Other major gainers included Larsen, HCL Tech, IDFC, Tata Motors, Infosys, Ambuja Cements, Tata Power and HUL.
Ambuja Cements touched 52-week high of Rs 191.5. Other major stocks which touched 52-week high in today's session were HDFC Bank, Deccan Cements, Indiabulls Infra, DCM, JK Cement, JK LakshmiCement, Kale Consultants, Prism Cement, Sun Pharma and Wockhardt.
Two major airline companies in India have recently declared positive results. Aviation watchdog DGCA has announced that it will next week perform safety audit for aviation companies in India.
Ambareesh Baliga of Way2Wealth Brokers expects NSE Nifty to go higher as liquidity is good in the markets. Baliga feels that NSE Nifty can touch 5450-5500 level very shortly.
US markets were trading higher on Tuesday. Nasdaq was up by 1.2 per cent while Dow Jones was trading higher by 0.65 per cent. FTSE closed with gain of 32 points at 5841.