RCom Scrip Opens 5.86% Up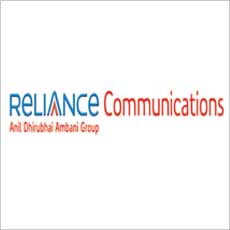 The shares of Reliance Communications belled the day on a positive note today, a day after its directors sanctioned a 26% equity sale to a strategic investor. RCom's scrip, which ended at Rs 168.15 on Friday, opened 5.86% up at Rs 178, and was trading at Rs 175.35 some 10 minutes into trading.
This was the only scrip among the 30 stocks of Sensex of the Bombay Stock Exchange that opened the day in the green.
The company's scrip gained 14.03% during the last week following reports that the UAE-based Etisalat was interested in acquiring an equity stake in the company.
The company said, "The board of directors of Reliance Communications has approved in-principle the induction of strategic or private equity investors into the company for an up to 26 percent equity stake at an appropriate premium."
The company, however, neither revealed the name of the strategic buyer nor fixed any time period for realizing the plan.
The speculation of stake sale started after Etisalat, which has been bullish on India and wants to be a major player in the country, withdrew from the third generation (3G) telecom airwaves auction after the bids surpassed the $2 billion-mark.
Reliance Communications, which has been in talks for an overseas partner or strategic sale for nearly two years now was earlier non-committal about such specific moves but also did not rule out such a possibility.
The company said last week, "RCom evaluates such proposals in line with the company's policy to constantly endeavour to enhance overall shareholder value." (With Inputs from Agencies)