Reliance Capital gets nod for setting up a housing finance company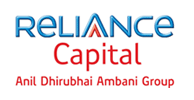 Anil Dhirubhai Ambani Group company Reliance Capital, a major financial services provider, has finally secured an approval from the National Housing Bank (NHB) for setting up a housing finance company.
It may be noted that, Reliance Capital is already into the mortgage business through its wholly-owned consumer finance arm Reliance Consumer Finance.
Apart from latest announcement, the company has also received the nod from the Reserve Bank of India (RBI) for separating the housing finance arm from its existing consumer finance business.
Market experts believe that with all regulatory approvals in place, R-Cap will now be able to get special benefits, such as refinance, repossession and lower capital adequacy.
Reliance Capital Ltd. and its subsidiary companies provide a full suite of financial solutions, thus offering a one-stop-shop for all financial needs. The firm has interests in asset management, insurance, stock brokerage, commodity exchanges among other activities in the financial services sector.
A top company official commenting on latest development said, the approval will help us focus on both the businesses separately and will further strengthen the company's offering.
Also, the approval to operate as a housing finance business will help us in getting loans at a cheaper rate, he added..