Researcher Discovers Gene Linked To Longer Shelf Life For Tomatoes, Other Fruits
Submitted by Piyush Diwan on Tue, 06/29/2010 - 18:59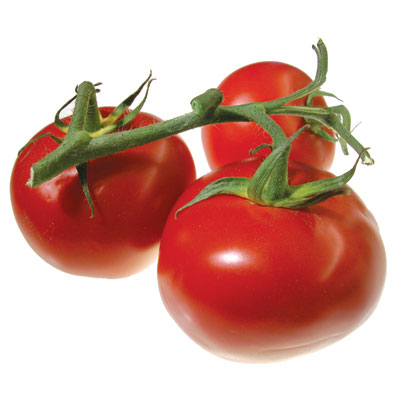 A researcher has discovered that a gene, which slows down the process of ageing in tomatoes and increases their shelf life by a week.
Avtar Handa, professor of horticulture, Purdue University, discovered that adding a yeast gene raises production of a compound, which decelerates ageing and delays microbial decay in tomatoes.
Mr. Handa said, "We can inhibit the ageing of plants and extend the shelf life of tomatoes by a week. This basic fundamental knowledge can be applied to other fruits."
The organic compound, spermidine, is a polyamine and is present in all living cells.
Polyamine is any of a group of organic compounds like spermine and spermidine composed of carbon, nitrogen, and hydrogen.
Handa and Autar Mattoo, a research plant physiologist with the U. S. Department of Agriculture and collaborator in the research, had shown previously that spermidine and spermine augment nutritional and processing quality of tomato fruits.
Savithri Nambeesan, a graduate student in Handa's laboratory, introduced the yeast spermidine synthase gene, which resulted into increased production of spermidine in the tomatoes.
Fully ripe tomatoes from gene introduced plants survived eight days longer as against non-transgenic plants. Decay and rot symptoms associated with fungi were delayed by three days.
The findings were released in the online edition of The Plant Journal. (With Inputs from Agencies)