Response to terror attacks woefully slow: Jaitley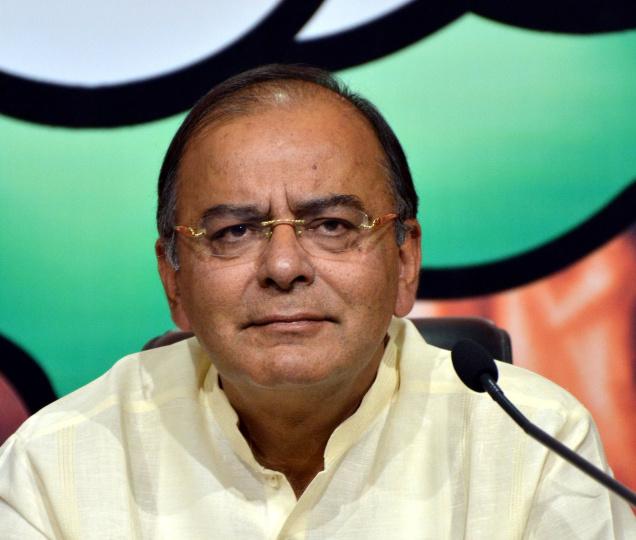 New Delhi, Nov 25 : BJP leader Arun Jaitley Monday accused the central and some state governments of "linking the battle against terror to vote bank considerations" and said the response to terror attacks was still "woefully slow".
In a post on social networking site facebook, the Bharatiya Janata Party (BJP) leader said there was need to introspect after five years of the 2008 terror attack in Mumbai.
The attack, which started Nov 26 and ended three days later, left 166 people dead.
Jaitley said Pakistan has refused to co-operate in nailing down the principal conspirators of the 26/11 attack, including Lashkar-e-Taiba founder Hafiz Saeed.
"Five years after the Mumbai attack, it is time to introspect where we stand in our fight against terror. Our western neighbour has not given up its designs to destabilise India through cross-border terrorism," he said.
Jaitley, leader of opposition in the Rajya Sabha, said: "Pakistani soil continues to be used to plan terror attacks against India."
He said there was an enormous amount of evidence and intelligence information available with Indian agencies which conclusively establishes that the conspiracy for this terrorist attack was hatched across the border in Pakistan.
"The interrogation of David Coleman Headley by both the FBI (Federal Bureau of Investigation) and the NIA (National Investigation Agency) also evidences this," he said.
"Our prime minister let us down at Sharm-el-Sheikh when he agreed to delink the composite dialogue from the Pakistani attitude against terror," Jaitley maintained.
He said "a lot of indigenous modules" were also operating in various parts of the country.
"The attitude of some governments in the states and certainly of the central government is to link the battle against terror with vote bank considerations rather than the concern for national security. Our immediate response to terror attacks is still woefully slow," Jaitley said.
He said there is need to build a national determination against terrorism.
"Five years after the Mumbai attack, there is a need to build a national determination against terrorism. Post 9/11 (a series of terrorist attacks by terrorist group al-Qaeda upon the United States), the Americans have substantially immunised their nation against terror. Why can't we do that," he asked.(IANS)