Samsung launches 'Tobi 3030' for pre-teens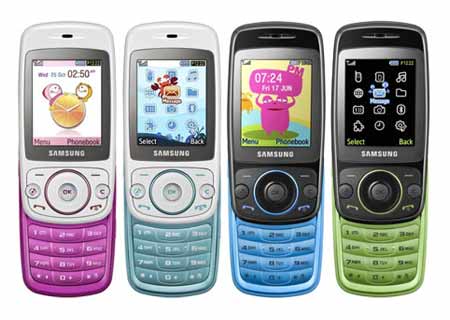 The technology seems to be developing day-by-day and it brings happy news for all those who are 'Gizmo' buffs.
To add more to their list, technology giant Samsung has made announcement of its latest mobile phone called 'Samsung Tobi S3030'.
Specially designed for pre teens, Samsung Tobi 3030 has lots of features, which are aimed specifically at this segment.
Weighing less than 100 grams, the GSM compatible phone has a TFT screen, which can display a resolution of 144x176.
The newly launched phone is eco friendly as it made out of bio-plastics, non-toxic paints and non-allergenic materials. It also contains specially animated characters and themes.
Available in different colors such as Sweet Pink, Bright Orange, Loyal Blue, Oasis Blue, Apple Green and Snow Silver, the technical specifications of new sliding phone include a 1.9 inch screen with 65K colors and a QCIF resolution, 15 MB of internal memory, GSM/GPRS (900/1800/1900 MHz) connectivity, 1.3 mp camera, music player, Bluetooth 2.0, USB 2.0.
For parents worried about their children's safety, the phone has added safety features like making calls in emergencies and guarding against fake calls.
Additionally, it also has a slot for expandable memory of upto 8 GB, three animated themes, Bluetooth messenger.
Details of pricing are not yet known and it is expected to be available in retail stores soon in Italy and UK.