Samsung wants Apple to disclose upcoming iPhone and iPad models
Submitted by Mitra Pathak on Mon, 05/30/2011 - 22:47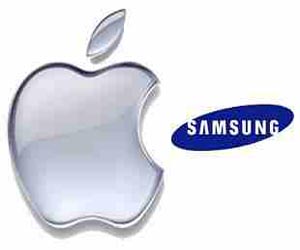 South Korean Electronics giant, Samsung Electronics has urged a court to order Apple to disclose the upcoming models of its iPhone smartphone and iPad tablets, arguing it needs the information to defend against complaint that it copies Apple's products.
The document filed May 27 by Suwon, South Korea-based Samsung in San Jose, California, federal court said that Samsung must be given access to the final version of the next-generation iPhone and iPad to "evaluate whether a likelihood of confusion exists" between new products of the two companies.
Samsung has asked Apple to show its products by June 13. The move is part of a legal dispute between the two companies, which began after Apple said that Samsung Galaxy products copy the technology and design of the iPad and the iPhone. Samsung had responded by filing counter lawsuits against the company in different countries.
Apple has already urged for a similar court order against Samsung. Apple has asked a California district court to order Samsung to turn over a variety of its devices, including the upcoming Galaxy Tab 10.1 tablet.