Saravana Bhavan founder gets life term in murder case
Submitted by Mohit Joshi on Thu, 03/19/2009 - 18:58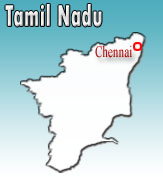 Chennai, Mar 19 : The Madras High Court on Thursday awarded a life sentence to P. Rajagopal, the founder of the Saravana Bhavan hotel chain.
Rajagopal, 59, was found guilty for murdering one of his employees, Prince Shantakumar, in 2001.
A bench comprising Justices P. K. Mishra and R. Banumathi announced the verdict on Rajagopal and six others in response to an appeal filed by the government to enhance on punishment for the accused in the case.
Rajagopal was earlier sentenced to 10 years imprisonment by a local court.
The court also increased his conviction from culpable homicide not amounting to murder, to culpable homicide amounting to murder.
Rajagopal had also been accused of sexually harassing Shantakumar's widow, Jeevajothi.
Rajagopal is the founder of the Saravana Bhavan chain of hotels and restaurants, popular for their range of South Indian dishes, especially idlis and dosas. (ANI)
Technology Sector