Secular Nepal still awaits Christian leaders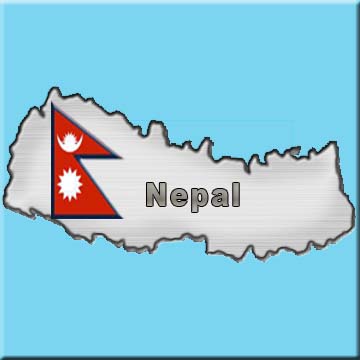 Kathmandu, Dec 24 : Three years after it abolished Hinduism as the state religion to become a secular nation, Nepal is still awaiting its first Christian leaders.
"We need a Christian party to make our voices heard," says Rev Anthony Sharma, the first Catholic bishop appointed by Rome in Nepal in 2007.
"However, Christians are still lacking in education and opportunities. There is a dearth of leaders to take part in national politics."
Though a census in 2001 said about 0.5 percent of the 23.2 million population were Christians, the community says it was larger and following the end of monarchy last year, the number is growing still.
At a conservative estimate, there are more than 700,000 Christians in Nepal today. Yet, there are no Christian ministers or even MPs in the country.
This is a sore point with Christians.
"Last year, when Nepal's constituent assembly was elected, it was decided that the 601-member house would have 240 elected directly while 335 would be nominated by the parties," says Rev Narayan Sharma, Nepal's Protestant bishop.
"The parties also decided to nominate 26 members from the communities that remained unrepresented. However, not one party has nominated a single Christian MP."
Ironically, when Nepal was the world's only Hindu kingdom and proselytising was a punishable offence, the nation had its first - and till now only - highest-ranking Christian official.
In 2005, when the then Hindu king Gyanendra sought to rule the country with absolute powers, his deputy was Tulsi Peter Giri, a Christian convert.
Though Nepal's Maoist guerrillas, whose 10-year armed war resulted in the abolition of monarchy and a secular Nepal, tried to woo the Muslim community after they came to power following victory in last year's election, Christians remained neglected.
Maoist chief Pushpa Kamal Dahal Prachanda promised a Muslim Commission and state support for mosques while Christians are still struggling to acquire land on their own for churches and burial grounds.
Though from last year the government officially recognised Christmas as a public holiday, Christian organisations say they still face suspicion and harassment from government officials as well as orthodox people.
In May, Christians' jubilation over a secular Nepal dimmed when a Hindu fanatic group caused an explosion in a church during prayer, killing three.
Though Ram Krishna Mainali, the underground leader of the Nepal Defence Army, and the woman who planted the bomb in the Assumption Church have been arrested and are now on trial, Christians say they would not be reassured till the perpetrators are brought to justice.
"I have forgiven the killers but the government needs to take tough steps so that the NDA is not revived," says Balan Joseph, a 40-year-old garments worker who lost his wife and teenaged daughter in the church explosion.
"Even today, my other two children, who were also in the church during the incident, live with mental trauma."
Now on the eve of the promulgation of a new constitution, a committee of Christian church leaders is asking the constitution makers to implement their recommendations in the new statute to ensure Nepal's secular character in future.
"Every individual should have the freedom to follow the religion of his choice," says K. B. Rokaya, general-secretary of the National Council of Churches of Nepal.
"They should have the freedom to change their religion if they want. And they should also have the freedom not to believe in any religion, if that's what they want." (IANS)