Sell Hack plug-in no longer works on LinkedIn pages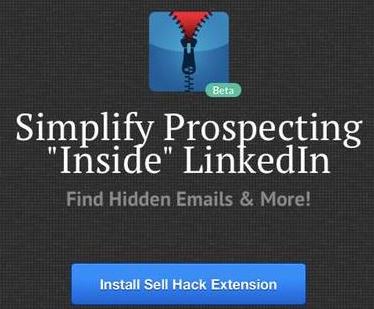 In response to LinkedIn's cease-&-desist order, Sell Hack has confirmed that its controversial browser plug-in no longer works on LinkedIn pages.
Sell Hack is a JavaScript-based free browser plug-in that scrapes email addresses linked to social media profiles from the web. LinkedIn on Monday accused Sell Hack of exposing the email address of its users, and sent a cease-&-desist letter it.
The social network's legal team also asked those LinkedIn members who downloaded Sell Hack plug-in to uninstall it right away and contact Sell Hack ask for the data to be deleted. It also advises LinkedIn users to use caution before downloading any third-party app.
Sell Hack agreed to pull it's plug-in from LinkedIn pages, but argued that it is nit illegitimate.
The Sell Hack team said in a statement, "We've been described as sneaky, nefarious, no good, not 'legitimate' amongst other references by some . We're not. We're dads from the Midwest who like to build web and mobile products that people use."
The Sell Hack team also confirmed that all of the publicly visible data it had collected and processed from LinkedIn pages had been deleted.
LinkedIn is the world's leading professional network, with more than 250 million members in as many as 200 countries around the globe.