South African exports increases due to weak rand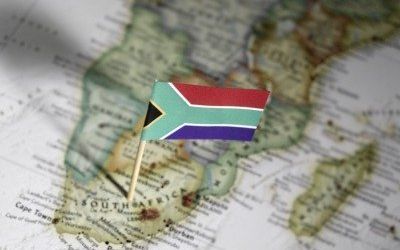 It is believed that the weaker value of the rand is helping increase exports from South Africa to other nations as the country's exports become cheaper in the international markets. The total exports from the country rose 7.9 per cent to R83.9bn in February and imports fell sharply by 13.2 per cent to R82.2bn.
Experts said that the increase in exports is also recorded due to the improving economic growth in the global economy and a stable recovery in developed countries. Figures from the South African Revenue Service (SARS) showed that the rand was trading at R10.52/$ this afternoon. A weak rand is helping exporters increase exports and has also made imports more expensive, resulting in lower imports.
South Africa's trade balance improved significantly from R16.9bn deficit in December, 2013 to a R1.7bn surplus in February, 2014. The surplus is mainly due to the country's trade with Botswana, Lesotho, Namibia and Swaziland. The total trade recorded a R6.5bn deficit if trade with these countries is excluded.
Experts have said that the growing trade surplus might help in tackling the current account deficit recorded in the first quarter.