South Korean automakers's sales rise
Submitted by Dalbir Sahota on Thu, 08/01/2013 - 21:04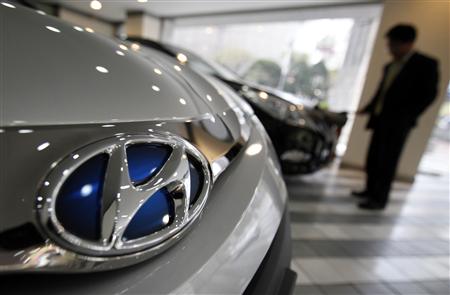 Seoul, August 1 : Global car sales of South Korean automakers rose last month due to a rebound in the local sales and continued overseas demand, industry data showed Thursday.
The country's five automakers - Hyundai, Kia, GM Korea, Renault Samsung and SsangYong - sold a total of 642,979 vehicles in July, up by 3.4 percent from last year.
Robust car demand in the domestic market led to an upsurge in car sales in the month of July. Local car sales expanded 2.9 percent from a year earlier to reach this year's high of 124,963 units, Xinhua reported.
Despite the drop of 1.1 percent in domestic auto sales by Hyundai on a year-on-year basis in July, the sales figure reached the year's high of 59,302 units.
While the sales for Kia and Renault increased 3 percent and 1.7 percent each in July, GM Korea and SsangYong recorded a jump of 10.9 percent and 38.5 percent respectively due to a solid demand for sport utility vehicles (SUV) during the summer period.(IANS)