South Korea's revised GDP remains intact
Submitted by Pankaj Mathur on Thu, 09/05/2013 - 18:53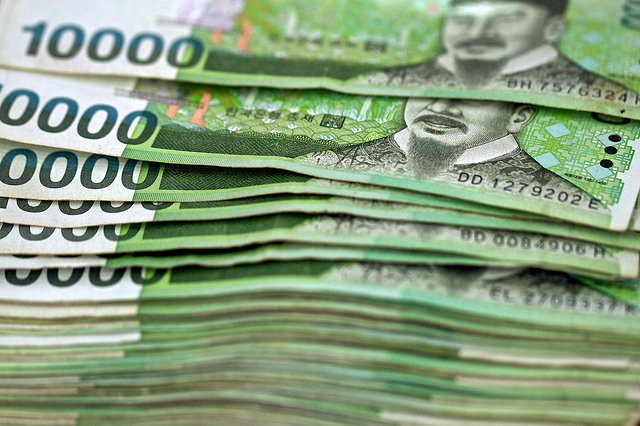 Seoul, Sep 5 : The revised figure of South Korea's GDP for the April-June second quarter was unchanged at 1.1 percent on an on-quarter basis, central bank data showed Thursday.
Real GDP, the broadest measure of economic performance, expanded 1.1 percent in the second quarter from three months earlier, unchanged from a preliminary estimate unveiled around a month earlier, Xinhua reported citing Bank of Korea data.
The reading was up from a 0.8 percent growth in the first quarter, marking the highest since a 1.3 percent expansion tallied in the first quarter of
2011.
Fiscal and monetary stimulus measures bolstered Asia's fourth largest economy after the government launched the extra budget plan worth $15 billion in mid-April while taking measures to support the sluggish housing market.
On the production front, output in the manufacturing and construction sectors grew 0.9 percent and 1.4 percent each in the second quarter, and the service industry's production increased 0. 9 percent.
Nominal gross national income (GNI) rose 1 percent in the second quarter from three months ago. The real GNI, or a figure adjusted for inflation, jumped 2.9 percent due to improved terms of trade.
The GDP deflator, a gauge of inflation, climbed 1.1 percent in the second quarter from a year earlier. (IANS)
Technology Sector