Spanner in Melbourne's big wheel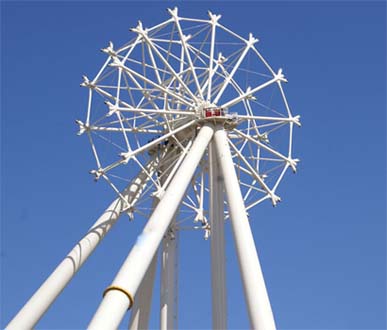 Sydney  - A record-breaking heat wave in February buckled Melbourne's brand-new 120-metre observation wheel so badly that it will be out action for over a year, owners of the big-budget tourist attraction said Friday.
The giant ferris wheel, costing 100 million Australia dollars (65 million US dollars), was shut down six weeks after opening after Australia's second-biggest city recorded a temperature of 45.5 degrees - the highest in 70 years.
The wheel, which has 21 cabins and provides 360-degree views, will be disassembled and repaired off site.
"This is the biggest and best in Australia," Victoria state premier John Brumby said when opening the wheel. "We're sure it'll be a success and we're sure it'll generate jobs." (dpa)