SpiceJet to import jet fuel through Reliance Industries
Submitted by Rajvir Khanna on Wed, 04/04/2012 - 11:56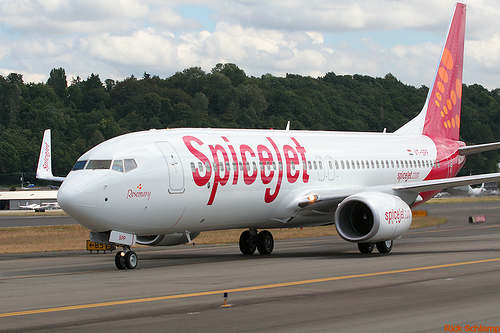 Private airline, SpiceJet has entered into a deal with Reliance Industries under which the airline will use the services of the company to import jet fuel, a move aimed to reducing the higher costs to the airline.
The agreement between the two companies comes after the government recently announced its decision to allow local carriers to import fuel directly from the international markets instead of purchasing the most part of their input from the Indian retailers.
The new regulations require the carriers to tie with a fuel supplier that provides infrastructure at the airport for the fuel supply. SpiceJet, India's second-biggest low-fare carrier by market share has already applied to the trade authority for permission to import jet fuel.
Neil Mills, the chief executive officer of SpiceJet confirmed reports that Reliance Industries has been selected by the company as partner for importing fuel. But, he did not announce more details including the amount of fuel that will be imported under the partnership.
Reliance Industries Ltd has said that it is in discussions with various aviation firms in the country to offer them with jet fuel handling services at various airports across the country.