Sprint's new 'Framily' plan offers up to $650 in credit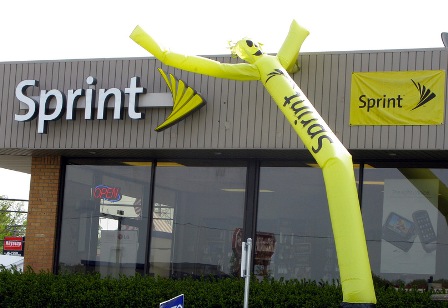 Overland Park-based mobile phone carrier Sprint has announced a new 'Framily Switching Bonus' plan that offers a credit of up to $650, which includes a prepaid Visa card for every new subscriber for switching carriers.
The new plan, which has been launched for a limited time period, offers new subscribers who switch their phone number to Sprint a credit of up to $300 for a trade-in phone and a Visa Prepaid Card credit of up to $350 to cover contract termination fees. 
The so-called Framily plan lets subscribers to add up to 10 persons from the list of their friends, family members and colleagues to get unlimited talk, text along with 1 GB of data at discounted rates.
Rival carrier T-Mobile's chief executive officer, John Legere, quickly condemned Sprint's new plan, saying it is just a trick to bait customers.
Condemning the plan, Legere tweeted, "For the #uncarrier, offering contract freedom is a philosophy. Apparently it's just a gimmicky promotion for @Sprint! ... @Sprint - you really #FruckedUp that imitation of our #uncarrier move!"
It may be noted here that T-Mobile's 'uncarrier' plan is, in particular, hurting Sprint, which is already struggling to gain new customers.
As per data available with the Securities & Exchange Commission (SEC), T-Mobile gained nearly 1.6 million new customers during the final quarter of 2013; while Sprint could add just around 475,000 customers in the same period.