SRK–Dhoni 'Bhai Bhai'
Submitted by Ashok Rao on Wed, 11/28/2007 - 16:12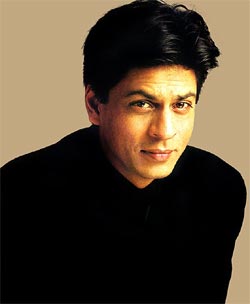 Shah Rukh Khan and Mahendra Singh Dhoni have become "bhai-bhai".
Both, Shah Rukh and Dhoni are coming together in a Videocon commercial for the first time.
At the shooting in Yash Raj Studios on November 2, King Khan turning out in Indian colors guided Dhoni, who was wearing glittering gold costume, by providing acting tips to be at ease with the camera. Dhoni also shared some real great cricketing tips to Shah Rukh.
Both stars are shown in role reversals - SRK as a cricketer and Dhoni as an actor and the theme flows with an interesting plot where both play role of Bhai-Bhai in the movie.
Videocon Industries, Mr. Jyoti Shekhar, VP Marketing says, "Videocon has created magic by bringing both the super stars together on a single platform to create a unique campaign. The core idea of the campaign is to celebrate the spirit of success - no matter the role life gives you, always play it big and emerge as a champion."
Conceptualized by Ogilvy and Mather (O&M), the film is scheduled to air this week.