Steeple of unused church pulled down by Vandals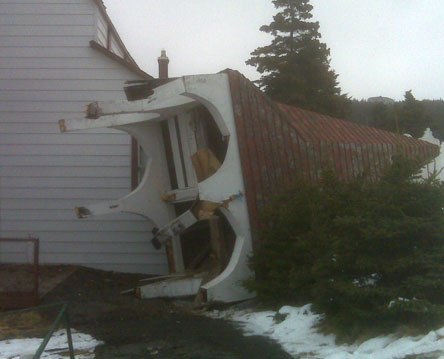 According to the reports officials in a Newfoundland seaside town were trying to determine Thursday who pulled the steeple off a 115-year-old unused Anglican church
The National Post reported that some of the 6,500 residents of Portugal Cove-St. Philip's noticed the toppled steeple of the St. Philips church Wednesday around 8 a. m.
The incident was likely related to a controversy over whether the church should be kept as a landmark museum or demolished, Mayor Bill Fagan told the newspaper.
It would have taken at least two people to quickly saw through the steeple supports and a third person in a heavy vehicle to pull it down, the mayor further informed.
The report further said that the church was deconsecrated when a larger church was built adjacent to it in 2004. It's now used to store material for recycling.
Fagan also said that Police has told that they can't investigate until the owner, the Anglican church, files a complaint.
The mayor said that the Town Council held an emergency meeting after the incident and declared the church a heritage site, creating a legal hurdle to tearing it down.