Supreme Court to examine definition of juvenile in Juvenile Justice Act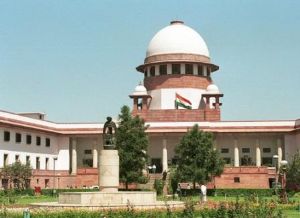 New Delhi, Feb 4 : The Supreme Court today decided to examine the constitutional validity of the provision giving the definition of juvenile in the Juvenile Justice Act which treats a person as a minor till he or she attains the age of 18 years.
The apex court accepted a Public Interest Litigation (PIL), which challenges some of the provisions of the Juvenile Justice Act.
Attorney General G E Vahanvati was asked by the apex court to assist on the issue raised in a petition, which seeks to strike down the definition of juvenile from the Juvenile Justice (Care and Protection of Children) Act.
After hearing the Attorney General''s arguments, the apex court asked the government to file a detail rely before April 3, as it would examine the Constitutional validity of the Act on that date.
"The Supreme Court heard the attorney general arguments. After admitting our petition, it has asked the government to file a detail rely. The issue will be heard on 03rd April, in which the honourable court will consider our plea," said Sukumar, the petitioner.
This issue assumes significance in the wake of the brutal gang rape and assault of a 23-year-old medical student in a moving bus on the night of December 16 last year. The victim breathed her last at Singapore''s Mount Elizabeth Hospital on December 29.
One of the six accused in this gang rape case is a juvenile. (ANI)